Employees of Nihon Gosei Kako
implement the following action guidelines to achieve our credo.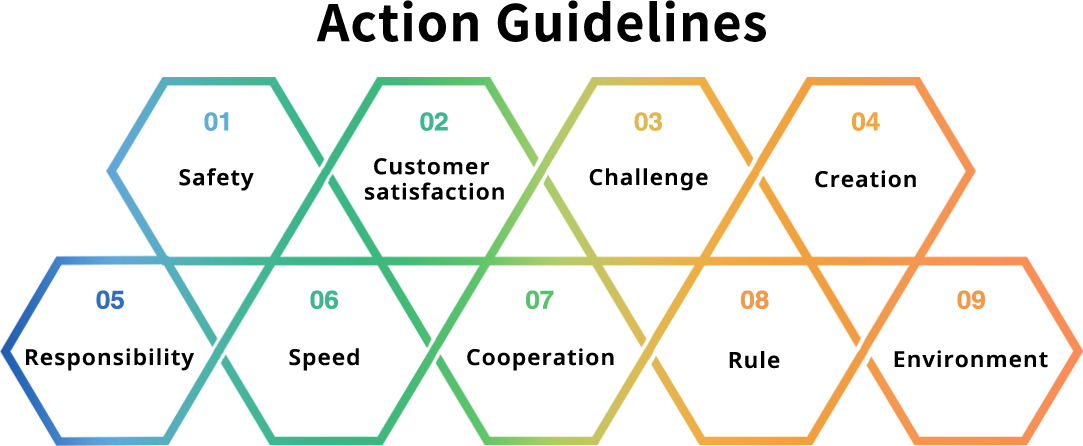 Safety
Observe the safety-first principle,
and create a workplace where employees can work with peace of mind.
Customer satisfaction
Always consider how we can satisfy our customers.
Challenge
Trust yourself of what you can do and explore the unknown world.
Creation
Strive to press for improvement in the actual work with our ingenuity and imagination.
Responsibility
Work on issues with a sense of ownership.
Speed
Act quickly in order to get an opportunity.
Cooperation
Place a high value on compassion and politeness and create
a workplace worth doing.
Rule
Keep the law, Comply with social laws.
Environment
Saving energy, Saving natural resources,
Cutting industrial waste.