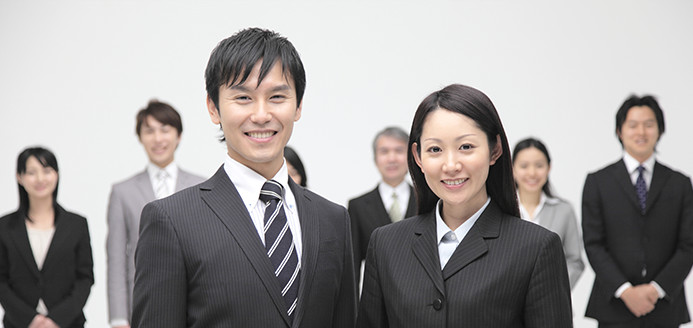 Specialty of our company
Plastic products that are indispensable to our lives, such as cars, home appliances, and smartphones, become a complete product which involves various companies.

Among them, we manufacture and sell materials of thermosetting plastic which are hardened by heat (powder) and adhesives for plants (liquid), etc. (Our company → parts manufacturer → major car manufacture / major household appliance manufacturer).

The head office is in Tokyo, the manufacturing plant in Chiba, and the sales company in Bangkok, Thailand. The Chiba Plant is located in the central of the Boso Peninsula, in a calm area surrounded by idyllic countryside.

There are five divisions, Manufacturing Department, Quality Assurance Department, Business Department, Safety and Environmental Management Office, and General Affairs Department. Under thorough quality control, we conduct the consistent management from manufacturing "molding material"(powder) and "liquid compounding resin"(liquid) to ship our products.

In addition, there is a research department directly under the head office, working on basic research of new materials and development and improvement of our products to meet customer needs.


Currently no job openings.
Currently no job openings.